Hey readers! Today I am SOO excited to introduce you to Gabi Betarrini, a passionate character from Waterfall by Lisa T. Bergren. Read the interview then make sure to enter the giveaway! :D



---
Hey Gabi! I am SO happy to have you on my blog today!
Would you like to introduce yourself to the readers of this blog?
Uhh, I'm just your average girl from Boulder, CO. But I'm in the middle of some pretty crazy, but cool, circumstances. Let's just say I can't run down to Jamba Juice for a smoothie any time I want...
I agree with you; your circumstances are crazy AND cool.
So on the cover of your book, Waterfall, we find you, who are quite beautiful by the way, and a castle. Yet the type of jacket you're wearing doesn't indicate that you grew up in that castle behind you, but in modern times...how did you find yourself there?
Trust me, you wouldn't believe me if I told you.
Try me.
Well, okay....My parents are archaeologists, and in this one tomb, there were two handprints. One fit my hand, the other Lia's. Nothing happened when we put our hands on the prints by ourselves. But when we did it together? Boom. We were back in medieval times. See? I knew you'd look at me like I was crazy. But I swear--that's how it happened.
Oh my goodness. Wow! That's pretty crazy! That must have been the beginning of quite the adventure! So, what do you enjoy doing in your free time?
My dad taught me to fence. I try and keep up with that. He died last year, and it makes me feel close to him still. Other than that, hanging out with my sister, reading a book here and there. Movies. You know, the normal stuff.
Sorry about your dad. :( But fencing is pretty cool!
You seemed pretty passionate about finding Lia - are you and your sister close? How many years apart are you in age?
After losing Dad last year, losing Lia or Mom would be the worst. We're pretty close. Sometimes we get on each other's nerves. We're two years apart.
If you used one word to describe your personality, what would that be?
Hmm. Strong, I think. Passionate. Whoops. That's two. Sorry.
Those are good words and I think they describe you perfectly.
But why would you use that word? Can you elaborate on your personality a little bit more now?
Well, I feel things strongly. Love. Hate. Fear. Pride. Hope. At least I do now. That's one thing medieval Italy and my dad's death have taught me--to not live life halfway. You never know how long you have--so live it now.
What is your goal in life?
Right now? Pretty much hang out with Marcello as much as I can. I can't get enough of him. We never seem to have enough time...
That's a nice goal. *wink*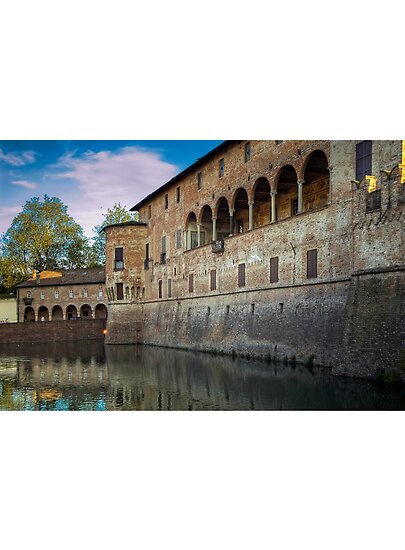 Not to give away anything in the book, but do you realize your goal or does God show you a different path for you to take?
Uhh, maybe it is the Big Guy that encouraged me to take a different path as WATERFALL ended. But I pretty much didn't have a choice...it was life or death. You'll have to read the story to know what that means.
After going through all the adventures in Waterfall, what is one lesson that you really learned from your experiences?
I can't do it all on my own. I need to rely on others--and trust them to come through for me.
That's a great lesson to learn!
Thanks SO much, Gabi, for visiting with us!
Well, sure! Any time!
---
Not only has Gabi been gracious enough to allow me to interview her, but she talked with her representative, Lisa T. Bergren, and they agreed to offer up a copy of Gabi's story,
Waterfall
, to one lucky commenter!
USA ONLY!
Enter soon! This giveaway ends on September 23rd!
REQUIRED ENTRY:
Follow this blog via GFC and leave a comment answering this question -- what did you find most interesting about Gabi?
For Extra Entries:
Comment on another review of mine (+1 per comment - maximum amount of entries is 3)
Subscribe to this blog(+1)
Post about our giveaway on your blog(+2)
Twitter this giveaway(+1 per tweet per day)
Follow me on
Twitter
(+1)
Digg this post and any other post(+2 entries per Digg per post)